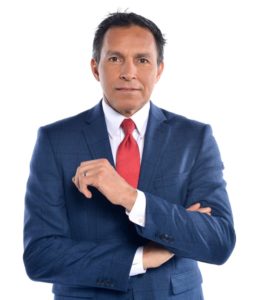 Legendary Houston Journalist Art Rascon Joins Spoken Word Communications
March 30, 2022 – Spoken Word Communications announced today that legendary Houston journalist Art Rascon has joined the company as a Senior Counselor and Role Player. Art comes to Spoken Word after a storied 40-year career as journalist, most recently as anchor and reporter for KTRK-ABC in Houston, Texas. 
During his time at KTRK, Art anchored the 11am, 5pm, and 6pm newscasts as well as served as a reporter on numerous Emmy Award winning TV specials and documentaries. He also directed the coverage of U.S. presidential elections and three papal elections from Rome. Art also served as the lead producer and correspondent on the 2001 terror attacks in New York City.
Prior to that, Art served as a correspondent at CBS News where he reported and directed the coverage of stories such as the Oklahoma City bombing, Haiti's civil unrest, Mexico's guerrilla wars, Peru's hostage standoff, Cuba's downing of U.S. planes, TWA, Value-Jet, and other airline disasters. Art also covered hurricanes throughout the Caribbean and reported from the heat of conflict in Central America, interviewing tyrants including Manuel Noriega and Daniel Ortega.
Art is the recipient of 21 television Emmy Awards and more than three dozen other national and local reporting awards from press clubs in Houston, Los Angeles, and Miami. Those include two Edward R. Murrow Awards during Special Projects Reporting with Dan Rather, three National Association of Hispanic Journalists' Awards, the International Rotary Award for Meritorious Reporting, two National "Headliner" Awards, the RTNDA Award for Continuing Coverage, a dozen Lone Star Awards, and 18 Associated Press Reporting Awards.
Art has reported from more than 77 countries, five continents, and nearly every State in the Union. During his career, he also held anchor and reporter jobs in San Antonio, El Paso, Abilene, and Los Angeles. Art holds degrees from Brigham Young University in Idaho and Provo. He is fluent in both English and Spanish. 
For more information, contact us.